Welcome to the Ouilmette Golf Club
2021 Memberships - Sign Up Today!
2021 Memberships
If you've already paid for your 2020 membership you are autmatically renewed for 2021 at no charge.
If you're looking to sign up for 2021 as new member please
Click Here
The Club Championship -- Sept 25 & 26
Four Divisions to choose from
Cash Prizes for the winners
Lunch each day
Morning tee times with no cuts
Just $75 per man
Nick's Revenge -- Saturday, October 2nd -- 11:00 Shotgun Start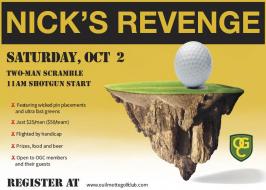 -- Two-man Scramble with wicked pin placements, fast greens and more
-- Open to OGC member and guest
-- Just $25/man (exlcuding green fees & cart)
-- Cash prizes for the winners of each flight
OGC Presidents Cup Goes to Team Terchek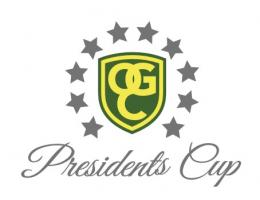 In a rain-shortened final round Team Terchek takes home the title. Hope you had fun playing and we're already looking forward to next year's rematch.
OGC Ties Glenview in the GO Cup 14 - 14

Thanks to everyone who participated in this year's GO Cup. Our 5 - 5 performance on Saturday at Glenview was followed up with a 9 - 9 outcome on Sunday at Wilmette. Unfortunately the tie results in Glenview retaining the GO Cup Trophy for another year.
Congrats to the 2021 Medicare Masters Champion -- Jim Costello

Thanks to everyone who played and made it a great event.
Congrats to the Healy Classic Champions
A Flight - Gross: Adam Seablom; Net: Brad Inguagiato
B Flight - Gross: Rob Beattie; Net: Chris LaPorta
C Flight - Gross: Tom Hawbecker; Net: Rich Kenny
D Flight - Gross: John Komnenich; Net: Jeff Kolker
E Flight - Gross: Dan Leon; Net: Sam Klingberg
F Flight - Gross: Rick Steck; Net: Tom Sharp
>> Click Here for the complete results
Congrats to our Summer Solstice Scramble Winners

A Flight -- 1st Place: Regan/DeLeo; 2nd Place: Duszak/Shenk
B Flight -- 1st Place: Casper/Kenny; 2nd Place: Metz/Kruger
C Flight -- 1st Place: Purnell/McCarthy; 2nd Place: Medrano/Patka
D Flight -- 1st Place: Ryan Haskins; McKenna/Connerty
Click Here for the complete results by flight
OGC Battles Mt. Prospect To a Draw on Friday, June 4th
Thanks to everyone who played in the Mt. Prospect match. The final score was 18 - 18.
Click Here to see the individual results.
2021 Hole-In-One Pool Rolls Over Again!
$2,700 rolls over into this year's pool since nobody has won the last two years. Your membership does not include your entry in the pool so you must enter again for your chance win the cash.
>> Click Here for registration information
2021 Opening Dinner Canceled
Due to COVID-19, this year's Opening Dinner will not be held this April. We're planning an outdoor party for later in the spring/summer to take it's place. Stay tuned for more details.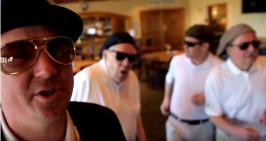 To get you ready for the 2021 season -- Click here to watch the last opening dinner video
OGC ARCHIVES
Check Out The 2018 Closing Dinner Video and other OGC Videos click here