Welcome to the Ouilmette Golf Club
2020 Memberships - Sign Up Today!
2020 Membership Now Includes Membership for 2021
That's right, because of the uncertainty for this upcoming golf season, we're making your 2020 membership good for two years. For just $75 you'll enjoy two years worth of OGC events.
OGC Summer Shootout -- Saturday, July 25th
Multiple Flights with cash payouts for low-gross and net
32 guys, 8 tee times starting at noon
Only $40 per person (OGC Members Only)
>> Click Here To Register Today!
Introducing The OGC President's Cup

Saturuday & Sunday, August 8th & 9th
Two teams, captained by the current OGC President and the past OGC President compete in a weekend tournament
Saturday: 2-man team competitions; Sunday: Individual match play.
Captains select their teams at a draft which on Thursday, August 6th after Twilight League.
24 guys total -- 12 guys/team
Each team member receives an OGC President's Cup Hat
$25 per man entry fee (excluding greens fees) Gold golf memberships will not be charged for greens fees.
Register for both or Saturday or Sunday only. (We'll try to accommodate as many guys as possible)
Open to OGC Members Only (no guests)
Twilight League Start Date is June 4th
$5 Drafts and $5 Burgers for Twilight League
This year we will have scheduled 3 additional Tuesday dates to fit in as many matches as possible.
Congrats Summer Solstice Scramble Winners
A Flight -- Tony Maruska and Adam Seablom
B Flight -- Dan Leon and Fred Watson
>> Click Here for the complete results
Mini GO Cup -- Glenview Narrowly Wins
In a rain-delayed event Glenview wins the title with 7-6 victory
Click Here to see the final results
IL Golf Courses Can Open Starting May 1st
2020 Amazing Aces Hole-In-One Pool
Nobody won the pool in 2019, so $1,490 rolls over to this year's prize pool. >> Click Here for registration information
Opening Dinnner 2019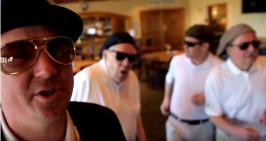 Click here to watch the 2019 opening dinner video
Ex-POTOGC Terchek is still Tweeting during the year
–
Login now
to reveal the always interesting thoughts of @POTOGC today!
Course Conditions
– Click here for the latest updates from Golf Superintendent, Nick Marfise
OGC ARCHIVES
Check Out The 2018 Closing Dinner Video and other OGC Videos click here