Welcome to the Ouilmette Golf Club
2021 Memberships - Sign Up Today!
2021 Memberships
If you've already paid for your 2020 membership you are autmatically renewed for 2021 at no charge.
If you're looking to sign up for 2021 as new member please
Click Here
Nick's Revenge -- Congratulations to our winners!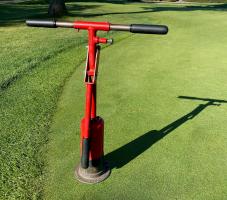 A Flight: Metz/Mathews
B Flight: Doyle/Elliott
C Flight: Costello/Imburgia
D Flight: Boyle/Medrano
E Flight: Redmond/Terchek
F Flight: Mason/Schlueter
Congrats to this year's Club Champions
Gross:
Scratch: Adam Seablom; Open: Phil Couri
Seniors: Don Gow; Super Seniors: Dan Longfellow
Net:
Open A: Chris Beach; Open B: Kerry Haskins; Senior A: Gary Benson; Senior B: Jim Costello;
Senior C: Tom Sharp; Super Seniors: Al Brown
Thanks to everyone who participated and enjoyed a great weekend of golf!
Team Westover Wins The Twilight League Title

Here are this year's top 4 finishers:
1st Place -- Team 9 (Westover)
2nd Place -- Team 18 (Mason)
3rd Place -- Team 2 (Gow)
4th Place -- Team 15 (Thurber)
2020 GO Cup -- Glenview wins 13.5 to 11.5
After an hour and half rain delay, Glenview came back to win the 2020 GO Cup. Thanks to everyone who participated.
>>Click Here for the Final Results
The OGC Presidents Cup - Congrats to Team Terchek

Team Terchek earned a hard fought victory 15.5 to 13.5. Thanks to everyone who participated. It turned out to be a great weekend of really competitive golf.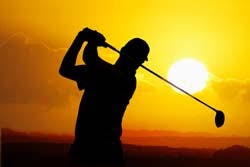 Congrats to the Summer Shootout Winners
A Flight -- Chirs Duros (Gross); Bob Westover (Net)
B Flight -- Bill Lemieux (Gross); Jeff Compher (Net)
C Flight -- Rich Kenny (Gross); Kelley Kruger (Net)
D Flight -- Curtis Matlin (Gross); Matt Kuhn (Net)
Congrats Summer Solstice Scramble Winners
A Flight -- Tony Maruska and Adam Seablom
B Flight -- Dan Leon and Fred Watson
>> Click Here for the complete results
Mini GO Cup -- Glenview Narrowly Wins
In a rain-delayed event Glenview wins the title with 7-6 victory
Click Here to see the final results
IL Golf Courses Can Open Starting May 1st
2020 Amazing Aces Hole-In-One Pool
Nobody won the pool in 2019, so $1,490 rolls over to this year's prize pool. >> Click Here for registration information
Opening Dinnner 2019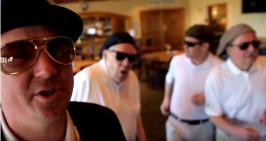 Click here to watch the 2019 opening dinner video
Ex-POTOGC Terchek is still Tweeting during the year
–
Login now
to reveal the always interesting thoughts of @POTOGC today!
Course Conditions
– Click here for the latest updates from Golf Superintendent, Nick Marfise
OGC ARCHIVES
Check Out The 2018 Closing Dinner Video and other OGC Videos click here