Welcome to the Ouilmette Golf Club
Join Us for Nick's Revenge - Saturday, October 7th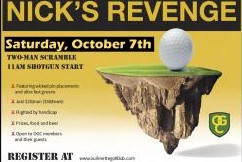 11:00 Shotgun Start
Two-man Scramble
Wicked pin placements, fast greens and more
Open to OGC members and guests
Just $25/guy (excluding green fees and cart)
Nic
Congratulations to Our Club Champions
Scratch - Skylar LeVine
Open - John Casper
Senior - Jim Metz
Super Senior David Kritzler
Congrats to The Lawn Days Winners
A Flight - Adam Ballog/TJ Rubin
B Flight - Rob Wereski/Jeremy Ellis
C Flight - Tony Maruska/Matt Kuhn
Congrats to our OGC Classic - Champions
A Flight - Joe Fitzgerald/Rob Russell
B Flight - Simon Blanks/Brian Russell
C Flight - Andy Tilmont/Mike Tilmont
D Flight - Shawn Heffernan/Dana Heffernan
Congratulations to our Solstice Scramble Winners
Thanks to everyone who played in Friday's event!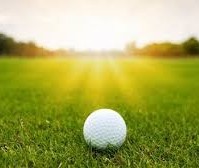 A Flight - Don Gow and Fred Watson
B Flight - Conrad Sizcek and Ryan Muzik
C Flight - Sam Gillespie and Gustav Toppenberg
For the complete results click here
Congratulation to Team Terchek
Team Terchek takes home the President's Cup title after a hard-fought battle with Team Boudos. The final score was 18-14 although most of the matches came down to the final putts.
Welcome to the Ouilmette Golf Club
GET READY FOR THE 2023 OGC SEASON
Membership Registration Opens January 1st
Not familiar with the OGC?
We're the official Men's Club of the Wilmette Golf Course. With more than 250 members we're the largest and most active public men's club in Chicagoland. Most importantly, we're a club for guys of every age and skill level who want to play competitive golf and have fun doing it.
Your $75 membership gives you access to exclusive events all season long including:
Our five Major Events that are handicapped with multiple flights to give every skill level a chance to win. Last year we awarded over $20,000 in cash prizes.
Our Thursday Twilight League with 28 teams. Two-men per team face off in singles match play competitions each week throughout the summer.
Season-long Match Play Tournament with four individual-play flights and a two-man team flight.
Our two-day OGC Club Championship in September
Inter-club, Ryder Cup-style matches against other courses
Our optional Hole-In-One pool