Welcome to the Ouilmette Golf Club
2019 Memberships - Sign Up Today!
OGC Closing Dinner is Thursday, November 7th at 6:00
Congratulations to this year's winners

Nick's Revenge lived up to it's billing with tough pin placements and the challenging Par 3 tees. Thanks to everyone who played. Here are the winners:
A Flight -- Sean Doyle & Harris Elliott
B Flight -- Brian Lamberg & Shawn Heffernan
C Flight -- Kerry Haskins & Todd Bender
Congrats to the 2019 Club Champions
Scratch Division - Brad Inguagiato
Open Division - Ian Halpin
Senior Division - Don Gow
Super Senior Division - Al Brown
>> Click Here for the Complete Results
Congratulations to this year's champion Carl Peterson
Carl captured the title by shooting an incredible net 60 (gross 75). Second palce went to Charlie Shenk with a net 65.
Thanks to to everyone who played. For the complete final results click here
Click Here to Register Today
Sportsman's wins the 2019 Match
It
was a hard fought battle between two very evenly matched squads. Every match went down to the wire with most ending 1-1. However, it came down to a few made shots by Sportsman's to give them the victory. The final score was 9.5 to 6.5.
Click Here to see the final scoreboard.
The 2019 Tom Healy Classic
Thanks to everyone who came out and played in this year's Healy Classic. Hope you a had great time .
Congratulations to this year's Low-Gross and Low-Net winners
A Flight -- John Webb/Glenn Faulk
B Flight -- Steve Reinisch/John Clune
C Flight -- Rich Kenny/Carl Peterson
D Flight -- John Winchell/Jim Economos
E Flight -- Al Glatt/Curtis Matlin
The Slider Cup
Congratulations to Carl Imburgia and Jim Costello for edging out Curt Matlin and Burt Siegal to win the 2019 Slider Cup Title
Click Here to Watch the Slideshow
Congratulations to this year's champions of the Ciccone de Mayo
A Flight - Phil Couri and Matt Wetoska
B Flight - Ken Falkner and Jay Welter
C Flight - Mark Wilcox and Gene Kocian
Thanks to everyone who attended the Opening Dinnner.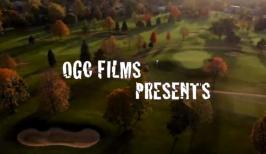 The 2019 Wilmette Golf Season Is Officially Open
Click Here to watch this year's opening video
New USGA Rules for 2019
There are many rules changes for 2019 that have been introduced to help speed up play and improve the game.
For a more humorous approach to understanding the rules changes click on the photos below to watch videos from The Pro Show with Jason Alexander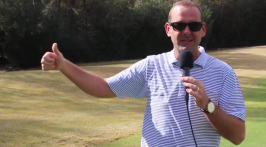 Part One - Dropping your ball, double hits, putting rules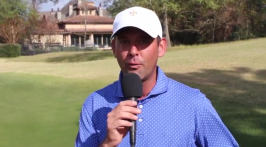 Part Two - Ball in Motion, Accidentally moving a ball, use of objects to show your line, definition of a penalty area, playing from a penalty are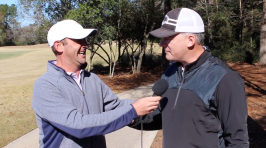 Part Three - Taking relief from an embeded ball, definition of a club length, time limit for searching for a ball, relief from a bunker, touching the sand with your club
Ex-POTOGC Terchek is still Tweeting during the year
–
Login now
to reveal the always interesting thoughts of @POTOGC today!
Course Conditions
– Click here for the latest updates from Golf Superintendent, Nick Marfise
OGC ARCHIVES
Check Out The 2018 Closing Dinner Video and other OGC Videos click here