Welcome to the Ouilmette Golf Club
2022 Memberships - Sign Up Today!
Thanks to Everyone Who Attended Our Toast To Jamie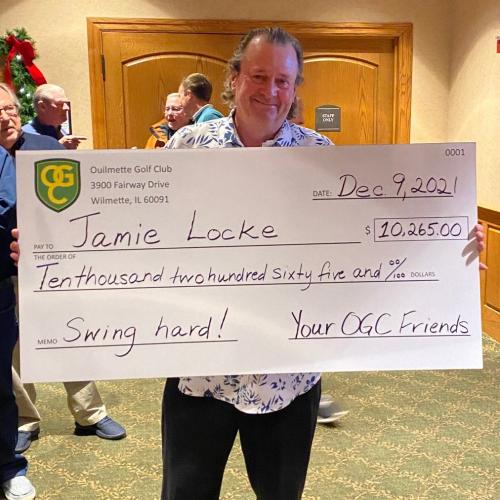 OGC members really stepped up by
raising more than $10,000 for Jamie's Retirement
. To say he was appreciative is an understatement. He was literally brought tears when he received our oversized check.
To see our tribute video please click here.
To watch the full version of the wise words of encoragement from Kim McCombs
click here
and to see everything Gilbert Gottrfied had to say
click here.
Team 11 Wins the 2021 Twilight League
Congratulations to Captain Chris Veles, John DeBaz, Chris Delaney, Areill Ives and Bill Rapp for taking home this year's title.
Second Place goes to Team 5: Mark Anderson (Captain), Tom Benandi, Sean Callahan, John Clune, Brian Jack and Charlie Shenk
Congratulations to Our Club Championship Winners
Scratch Division-- Michael Madden

Open Division -- Ian Halpin

A Fllight -- Jeff Jones

B Flight -- Ted McKenna

Senior Division-- Jim Metz

A Flight -- Jim Griffin

B Flight -- Peter Rodes

C Flight -- Fred Panici

Super Senior Division -- David Lee
Congrats to our Nick's Revenge Champions!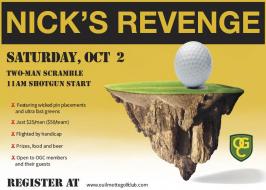 -- A Flight: Jim Metz/Chris Mathews
-- B Flight: Jamie Locke/Billy Zigmond
-- C Flight: Matt Kuhn/Jeff Musich
-- D Flight: Jeff Compher/Jeff Jones
-- E Flight: Rich Kenny/Todd Tyler
-- F Flight: Gerald Casey/Jeffrey Doman
OGC Presidents Cup Goes to Team Terchek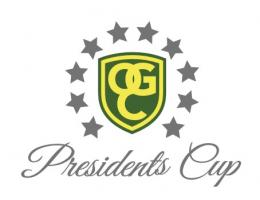 In a rain-shortened final round Team Terchek takes home the title. Hope you had fun playing and we're already looking forward to next year's rematch.
OGC Ties Glenview in the GO Cup 14 - 14

Thanks to everyone who participated in this year's GO Cup. Our 5 - 5 performance on Saturday at Glenview was followed up with a 9 - 9 outcome on Sunday at Wilmette. Unfortunately the tie results in Glenview retaining the GO Cup Trophy for another year.
Congrats to the 2021 Medicare Masters Champion -- Jim Costello

Thanks to everyone who played and made it a great event.
Congrats to the Healy Classic Champions
A Flight - Gross: Adam Seablom; Net: Brad Inguagiato
B Flight - Gross: Rob Beattie; Net: Chris LaPorta
C Flight - Gross: Tom Hawbecker; Net: Rich Kenny
D Flight - Gross: John Komnenich; Net: Jeff Kolker
E Flight - Gross: Dan Leon; Net: Sam Klingberg
F Flight - Gross: Rick Steck; Net: Tom Sharp
>> Click Here for the complete results
Congrats to our Summer Solstice Scramble Winners

A Flight -- 1st Place: Regan/DeLeo; 2nd Place: Duszak/Shenk
B Flight -- 1st Place: Casper/Kenny; 2nd Place: Metz/Kruger
C Flight -- 1st Place: Purnell/McCarthy; 2nd Place: Medrano/Patka
D Flight -- 1st Place: Ryan Haskins; McKenna/Connerty
Click Here for the complete results by flight
OGC Battles Mt. Prospect To a Draw on Friday, June 4th
Thanks to everyone who played in the Mt. Prospect match. The final score was 18 - 18.
Click Here to see the individual results.
2021 Hole-In-One Pool Rolls Over Again!
$2,700 rolls over into this year's pool since nobody has won the last two years. Your membership does not include your entry in the pool so you must enter again for your chance win the cash.
>> Click Here for registration information
2021 Opening Dinner Canceled
Due to COVID-19, this year's Opening Dinner will not be held this April. We're planning an outdoor party for later in the spring/summer to take it's place. Stay tuned for more details.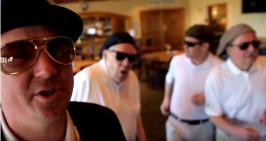 To get you ready for the 2021 season -- Click here to watch the last opening dinner video
OGC ARCHIVES
Check Out The 2018 Closing Dinner Video and other OGC Videos click here