Welcome to the Ouilmette Golf Club
2020 Memberships - Sign Up Today!
2020 Membership Now Includes Membership for 2021
That's right, because of the uncertainty for this upcoming golf season, we're making your 2020 membership good for two years. For just $75 you'll enjoy two years worth of OGC events.

Twilight League Start Date is June 4th
$5 Drafts and $5 Burgers for Twilight League
This year we will have scheduled 3 additional Tuesday dates to fit in as many matches as possible.
Summer Solstice Scramble -- Friday, June 19th
12 Two-Man Teams w/ Tee Times Starting at 3:00
Two Flights By Handicap
Two-Man Scramble
Entry Fee $20 per man with all money going towards prizes
Open to OGC Members Only (No Guests)
>>Click Here To Register Today!
Mini GO Cup -- Glenview Narrowly Wins
In a rain-delayed event Glenview wins the title with 7-6 victory
Click Here to see the final results
IL Golf Courses Can Open Starting May 1st
2020 Amazing Aces Hole-In-One Pool
Nobody won the pool in 2019, so $1,490 rolls over to this year's prize pool. >> Click Here for registration information

2020 Match Play Registration Now Open
Due to this year's later start we have to limit entries-- Sign up for only one of the following single-elimination, individual-play divisions:
Open -- Open to all members, gold tees w/handicap
Senior -- Open to members 55+ by May 1st, gold tees w/handicap
Super Senior -- Open to members 70+ by May 1st, green tees w/ handicap
Scratch -- Open to all members, black tees, no handicap
Also Sign Up For The OGC Cup
OGC Cup -- teams of two OGC members, net better ball w/handicap, single elimination
Opening Dinnner 2019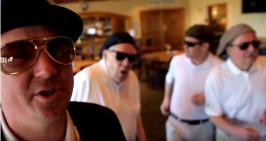 Click here to watch the 2019 opening dinner video
Ex-POTOGC Terchek is still Tweeting during the year
–
Login now
to reveal the always interesting thoughts of @POTOGC today!
Course Conditions
– Click here for the latest updates from Golf Superintendent, Nick Marfise
OGC ARCHIVES
Check Out The 2018 Closing Dinner Video and other OGC Videos click here